If you ever gave "Group 4 Security" as one of your guesses after being asked what G4S Security stands for in full somewhere in your teen years like me, know that your guess wasn't that far from the real meaning behind those 3 characters.
Long before it became officially registered as G4S the way we know it today, this global security company had morphed throughout its history of existence through mergers and acquisitions until at one point being called Group 4 Securicor that was the basis of its current name.
But before we get there, did you know that G4S Security will be celebrating its 119th birthday this year of 2020?
Well, not exactly the current G4S corporation that we know today but the security company that was founded in Copenhagen, Denmark a century-plus ago and which was the root of the G4S international we know.
Then talking of Copenhagen, pictured below is the legendary Marius Hogrefe who is the man credited with being the founder of that security company that developed into G4S Security years after his death.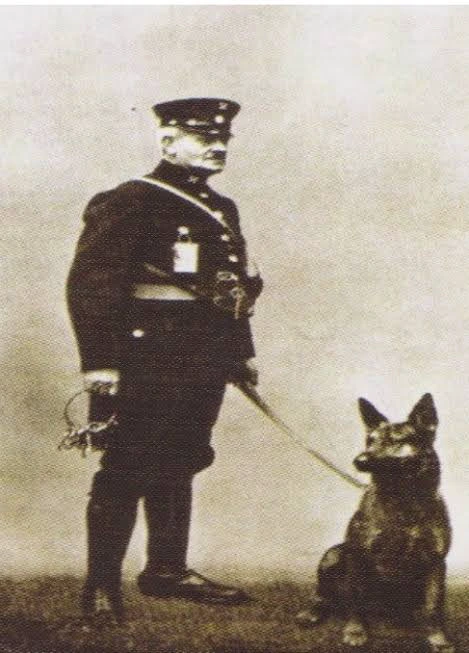 So how did we get to the name G4S Security?
In 1901, Marius Hogfere founded a security company in Denmark called 'Copenhagen and Frederiksberg Night Watch'. The company changed its name to 'Falck' years later.
Falck merged with another security company from Sweden in June 2000 called 'Group 4' (which comprised of 4 different security firms) giving birth to 'Group 4 Falck'.
Group 4 Falck merged with a British security firm called Securicor in July 2004 giving birth Group 4 Securicor a name which lasted less than 2 years with the current G4S brand being launched in 2006.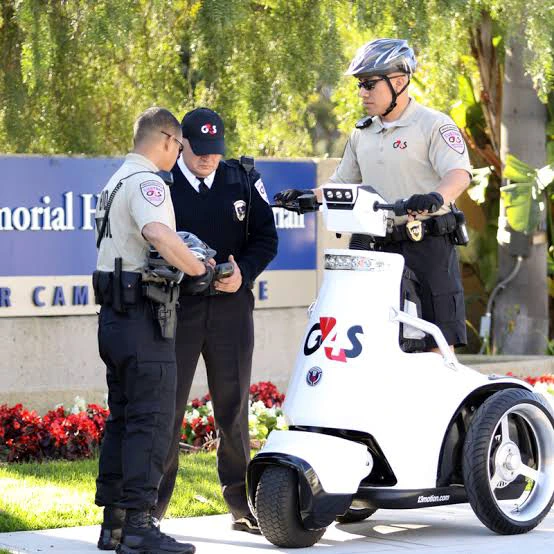 Over the past 14 years since that 2006 rebranding, G4S has undertaken dozens of acquisitions worldwide as it seeks to increase its global presence.
Today it boasts of having over 600,000 employees worldwide with operations in more than 90 countries.
Currently headquartered in London, United Kingdom, G4S Security is a Public Limited Company whose shares are publicly traded on the London Stock Exchange as well as on the Copenhagen Stock Exchange. This means you can become its owner if you have the pockets for it too. Below is a brief history as given by the company's Taiwanese subsidiary.
G4S Security controversies and scandals.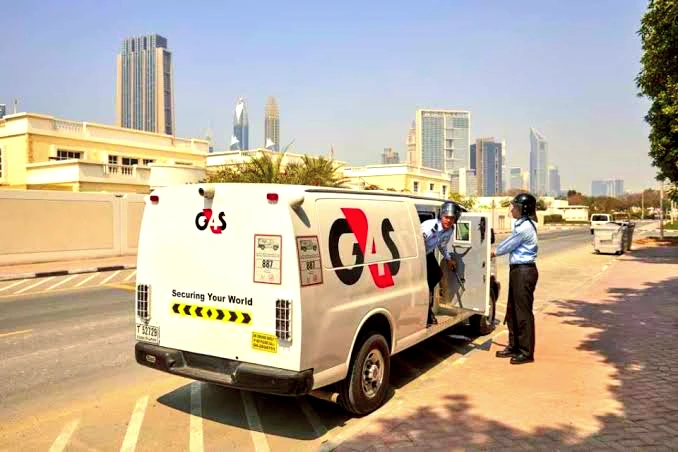 In nearly every country that G4S Security has its operations, there have been reports and cases of negligence, inside job schemes and other types of gross misconduct by its employees along their line of duty that has led to the loss of cash in transit, escaping of prisoners in transit and such like occurrences.
However, sometimes these cases normally involve fake people posing as G4S Security employees and who turn up as real ones only to run heists and vanish.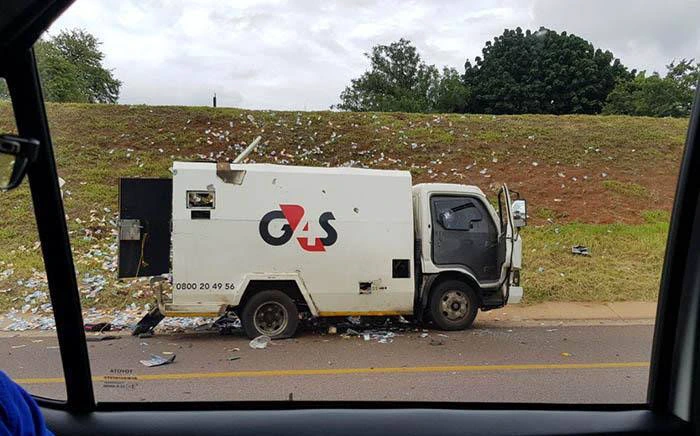 Sometimes innocent G4S Security employees get hit by robbers while at work like in the case of a 2018 scene pictured above where a South African armored G4S Security truck loaded with cash in transit was hit with explosives by robbers who made away with cash after the heist.
Jobs At G4S in Kenya