An armed man suspected to be an Al-Shabaab militant was at Elwak Police Station in Mandera County in a bid to surrender to Security officers.
Bulla Afya Sub location Assistant Chief, Muhammed Abdullahi had reported that he had seen the suspect within his area making efforts to surrender.
On Thursday afternoon, Mandera South County Commissioner Onesmus Kathya confirmed that the militant surrendered to Mandera South security agencies.
The man identified as Salat Hajir Jimale aged 23 years was the possession of firearms.
ARMED SHABAAB militant surrenders to security agencies in Mandera South, County Commissioner Onesmus Kathya confirms.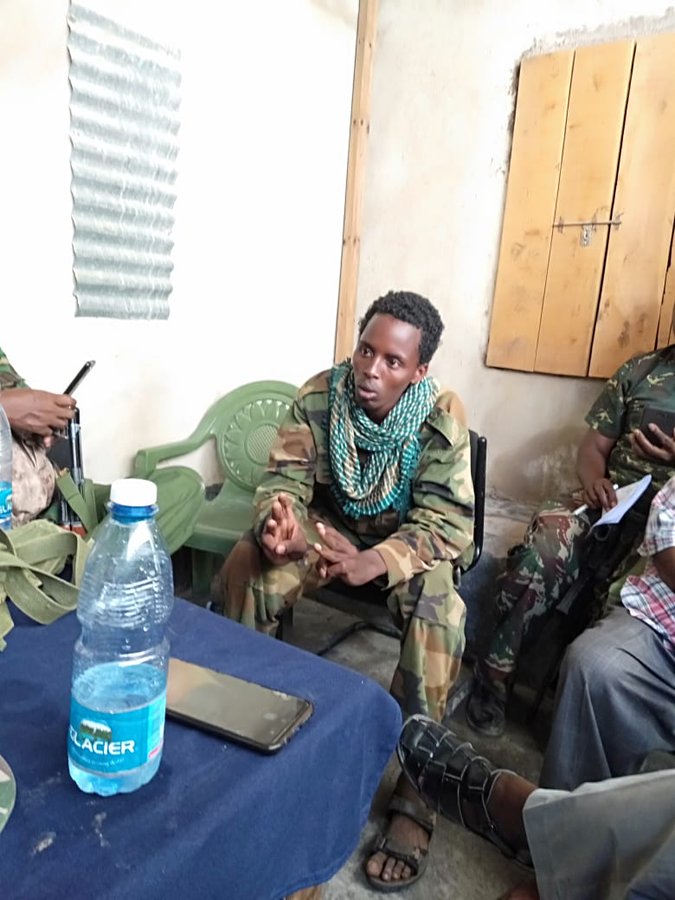 He had an AK 47 S/No. 56-1 19134185 with 4 magazines staffed with 30 rounds each of 7.62 mm special (120rds).
Salat was in jungle uniforms and pouches resembling those of the Kenya Police Reservists.
The man is being interrogated by officers from the Director of Criminal Investigations.
This comes just a day after militants attacked a Nairobi – bound Moyale Raha bus at Banisa in Mandera County.
The Wednesday at morning attack led to the death of four travelers with survivors of nursing injuries at the Mandera County Referral Hospital.
One survivor recalled an assurance by police officers that the road was clear and assured them of a safe journey.
"We found police near Rhamu town and they told us all was well," said Mr Kilonzi Mwendwa, a mason who survived the ordeal.
Buses plying the Nairobi- North Eastern routes have since then been ordered not to get on the road without escort from police officers.
What Do You Think About This Piece? One Favor Leave a Comments and Share Widely.