The famous Kisii Musician who has been lighting up the internet of late, Embarambamba has left Kenyans talking after his tour to the NTV Studios.
In a video uploaded by the station, the popular Kisii Musician well known for his crazy move did it again.
Embarambamba walked on desks chairs at the studio.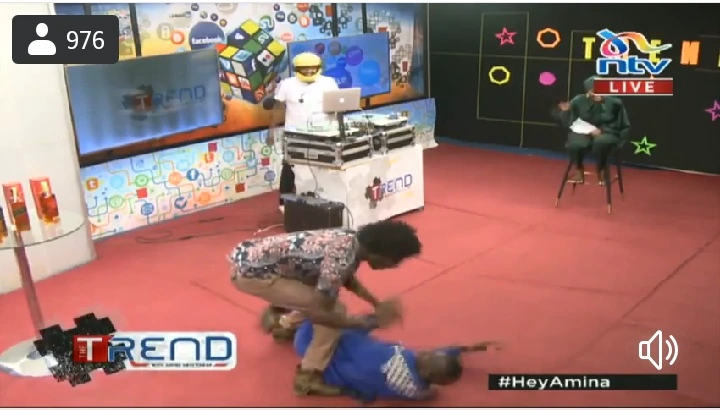 The restless musician later went to the studio where he met Amina and Dj E who was still on live TV.
He did some scary moves at the studios on live TV, at one point the musician /Comdeian lost his rappel after it fell off.
Barely two days ago Moral cop Ezekiel Mutua warned Kenyans about Embarambamba calling for all those close to him to help him avoid some of these moves as he might end up hurting himself.
The Kisii Musician came to the limelight after his viral videos doing some shocking dances went viral.
Many called him insane with some even saying he required a mental check up, in one the famous videos of Kisii Musician rode on a cow's back causing uproar all over.
Click here to watch Embarambamba Video
What Do You Think About This Piece? One Favor Leave a Comments and Share Widely.