Edgar has labeled Jalango's blog as "amateurs" after publishing a story about Diamonds weekend visit without intel, claiming that the crooner was here to see Tanasha, claims that Edgar has proved are wrong, after revealing the details about the short stay and to wrap it off to call it a day.
Edgar has exposed Jalango giving his viewers an in sigh as to what the comedian who has faced several infidelity claims over the years what he was up to over the weekend.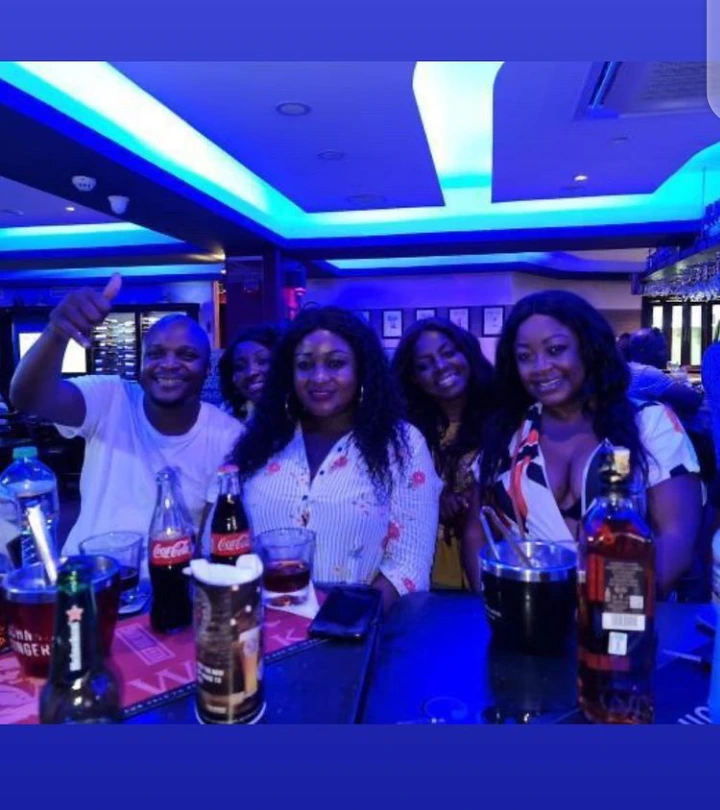 Seen on Edgar's status Jalango in one snap I seen in a crowded club with Nairobi diaries star Gertrude enjoying the alight moment and in another in a video strolling all over each other.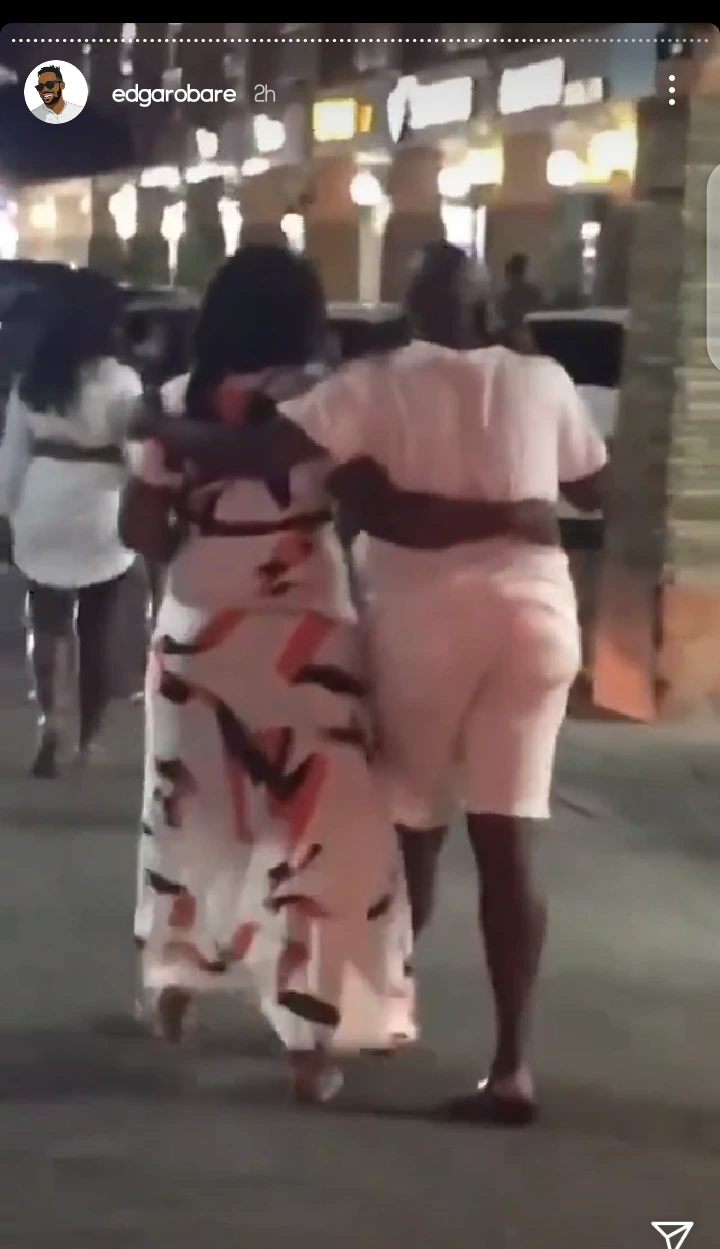 Netizens react differently to the expose "This man is a disgrace…I feel sorry for his wife…" reacted to one of Edgar's "correspondents" slamming the lady in the video for being involved with a man she knows very well is married.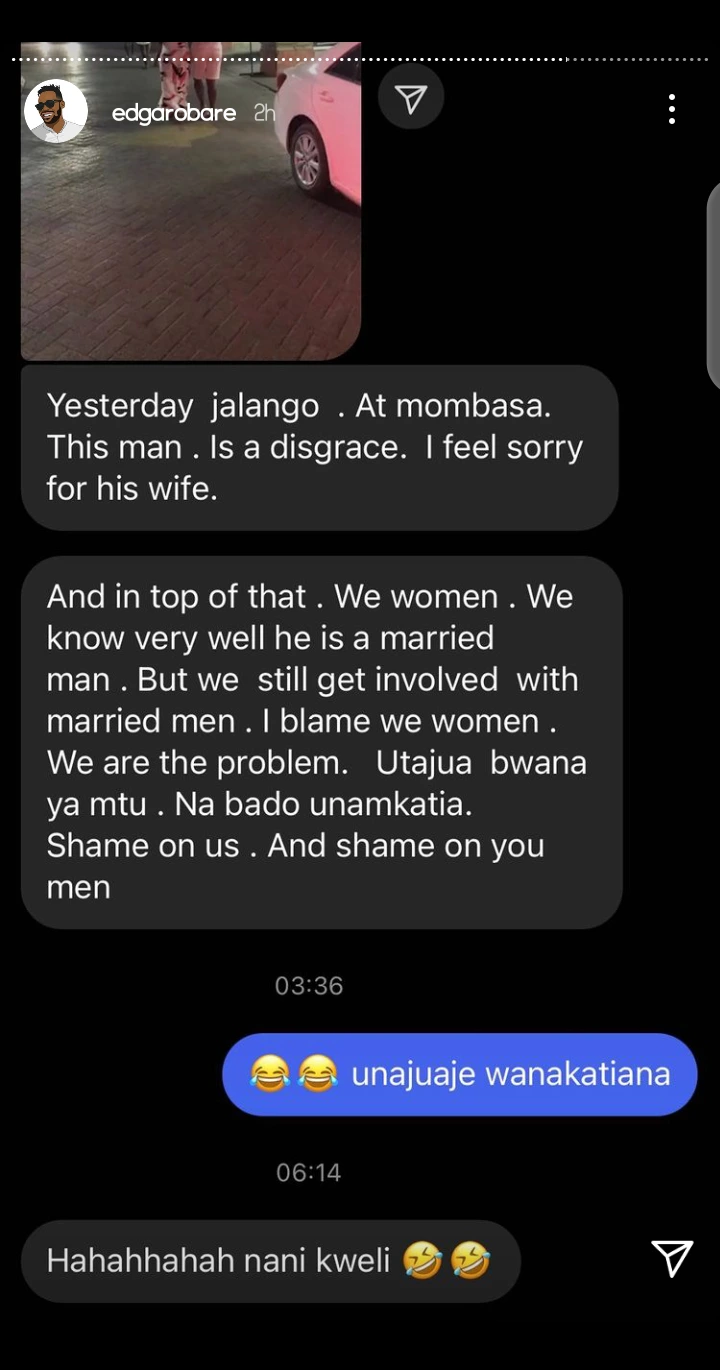 One-shot down the argument that maybe the two are just friends, "…We all know what they are doing behind that title best friend…"