With the current surge of coronavirus virus throughout the world, having currently more than 20 million confirmed cases and more than 600,00 case fatalities, scientists are forced to toil day and night with the aim of finding a cure sooner rather than later.
Although Russia recently said to have had a breakthrough with the vaccine, claiming to have found the light at the end of the tunnel, of which it's awaiting final approval.
Current COVID-19 situation in Tanzania continues to spark debates all over, even after the President of Tanzania announced that the country was free of the coronavirus.
Tanzania Opposition Leader and presidential aspirant Tundu Lissu say it is not logical that their country is the only one in Africa that is COVID-19 free as declared by President Magufuli.
Lissu says people who are sick are not allowed to say it is coronavirus.
Magufuli has on several occasions claimed that God has healed them and the country is coronavirus free.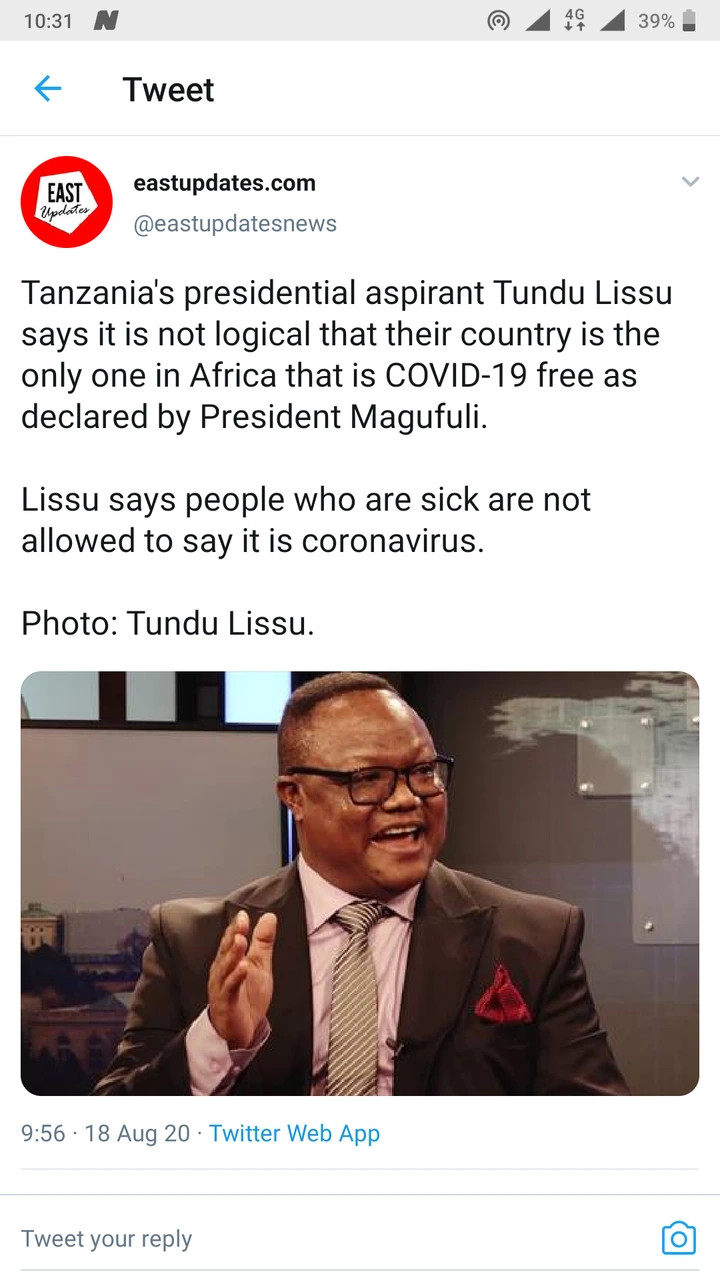 This comes in days after A Ugandan journalist in an article he shared on his official twitter handle, reported that Tanzania is still collecting dead bodies and increasing deaths as a consequence of the coronavirus.
In his article titled," 'Dead bodies everywhere': A nation's secret coronavirus crisis". He said, "It's been nearly 100 days since the African nation of Tanzania recorded 'a single new coronavirus case' marking it as an incredible achievement among a continent hit hard by the virus or a ghastly cover-up. Given the pronouncements of the country's increasingly autocratic president, John Magufuli, international observers firmly believe the later."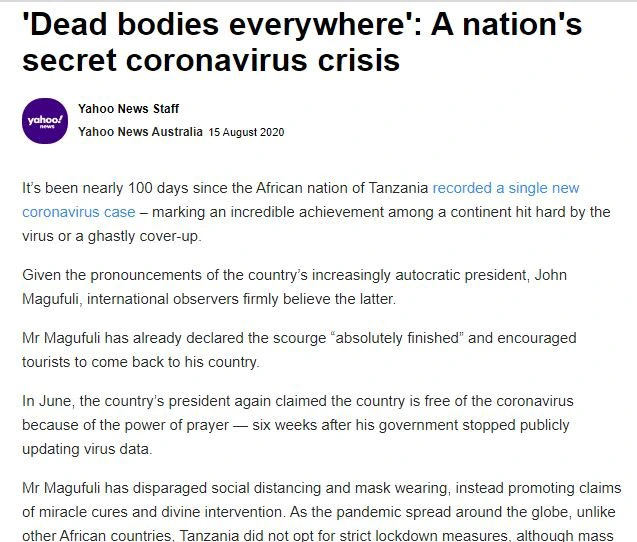 The article quoted the party leader of Alliance Of Change and Transparency Wazalendo (ACT), although there is no proof the ACT leader said the following words. "Right now we are witnessing a lot of mourning, burials, and dead bodies everywhere.
Without transparency citizens will be more scared, which will cause even more deaths," Zittto Kabwe said.