China Republic: Let us take a quick look at the stats of the number of COVID-19 cases across the world, since the outbreak of this deadly pandemic. The USA has 123,000 cases with 3,000 recoveries which stands at 2%. Italy has 92,000 cases with 12,000 recoveries which stands at 13%. Spain's 16%, Germany's 14% and the UK 0.7% recovery rate is another point to ponder about at this point. But have you noticed that China had 81,000 cases and 75,000 recoveries which pegs her recovery rate at a staggering 92.5%.
A global pandemic is defined as a virus that spreads across the world, and declaring an illness as such can have both political and economic consequences.
China gave the world this virus, China now has the highest recovery rate; don't you think China owes the world an explanation? It's either China has a cure/vaccine that they are not sharing with the world; or China is lying about the true numbers, or China is lying about the true purpose and intention of this virus unleashed on the world.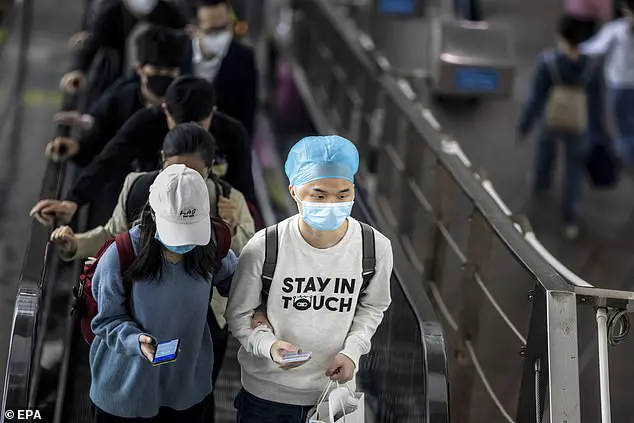 To make matters worse, some countries like Spain and Czech Republic lamented that China sold them fake testing kits in this global crisis. "China had it the longest so their recovery is highest" and by the way, the earliest clusters outside China was Japan, Thailand, South Korea; but today, Japan has 1600 cases, 400 recoveries and Thailand has 1300 cases with 97 recoveries. And these were the first places outside China. China is not being honest, they owe the world an explanation
READ: COVID-19 Claim: I Am A Senior Chinese Military Intelligence Officer And I Know The Truth About The Coronavirus (COVID-19) Outbreak
South Korea has had it as long as China/ with few weeks behind China but till now, South Korea recovery numbers is barely 60% while 92% recovery from China actually begs for a lot of investigation. Anyway, when this whole pandemic ends, the whole world has a lot to learn if we ever get to know the whole truth. And somehow, this virus missed Shanghai and Beijing- the most important cities in terms of economy and trade for China; is that a coincidence?
Quarantine? Lockdown? Good explanation. But Milan was hit; London is hit right now; Paris was hit; New York is hit right now; Only China's best cities escaped. Will we ever get the truth? I'm not sure. If there is something I am sure of, I know China is not totally honest on this thing.This virus has ruined Europe; it is ruining America as we speak. This virus is killing people round the world and sinking global economies.
Somehow, China in the middle of all this is recording a 92% recovery rate. Something is fishy. Something doesn't add up somewhere. These are the actual numbers: Spain 73,000 cases and 12,000 recoveries; Germany 57,000 cases and 8,000 recoveries; UK 17,000 cases and 135 recoveries; Iran 35,000 cases and 11,000 recoveries.
Look through the chart, only China has 92.5% recovery. There's something China is NOT telling the world!
Let Talk About China's Drastic coronavirus recovery, It looks too good to be true
Official statistics out of China suggest it is bouncing back from the coronavirus outbreak that shattered the country for much of the first quarter, but there is growing speculation that data is being massaged to paper over a bevy of nagging issues.
Driving the news: China said manufacturing activity returned to expansion in March, with its official metric rising to 52.0. Economists had expected a reading of 45.0 after hitting a record low of 35.7 in February.
The official index tracking services and construction rose to 52.3, the government said.
Official reports also showed 95% of factories had reopened by mid-March, the Institute of International Finance notes, cautioning that anecdotal evidence suggests "utilization rates are still low due to the lack of orders and workers."
What we're hearing: The services sector numbers, in particular, are worth watching, says Matthew P. Goodman, senior adviser for Asian economics at the Center for Strategic and International Studies.
"It's still pretty dubious that there's been a substantial bounce back yet, and the authorities may be exaggerating those numbers to make people feel a little better about this than has been quite warranted yet," he said during a conference call Monday hosted by the Council on Foreign Relations.
Others were less kind. "The China COVID numbers are fake and the China PMI number is also fake," Alan M. Cole, senior economist at the U.S. Congress Joint Economic Committee, Twittered.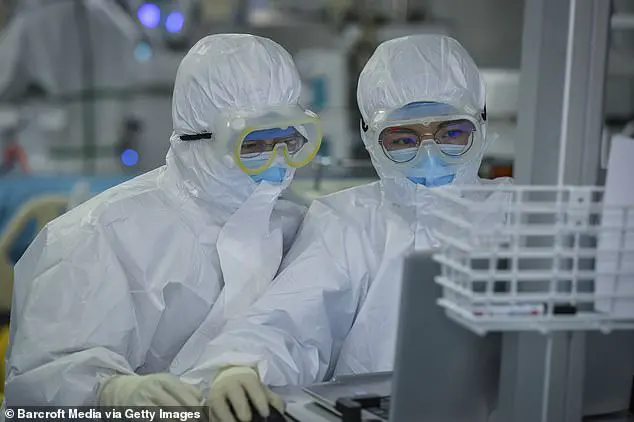 On the other side: Unofficial numbers tell a different story. "Overdue credit-card debt swelled last month by about 50% from a year earlier," Bloomberg reported, citing unnamed executives at two banks. Per Bloomberg…
"Qudian Inc., a Beijing-based online lender, said its delinquency ratio jumped to 20% in February from 13% at the end of last year."

"China Merchants Bank Co., one of the country's biggest providers of consumer credit, said this month that it 'pressed the pause button' on its credit-card business after a 'significant' increase in past-due loans."

"An estimated 8 million people in China lost their jobs in February."
Why it matters: "These issues in China are a preview of what we should expect throughout the world," Martin Chorzempa, a research fellow at the Peterson Institute for International Economics, told Media..
Would you like to get published on this Popular Blog? You can now email Admin any breaking news, your Bio, articles or advertise with us on:
[email protected]
What Do You Think About This Piece? One Favor Leave a Comments and Share Widely.