A Chinese billionaire has come out to state that the Chinese government has been lying about the coronavirus deaths and notes that 50,000 people have died since the outbreak.
This information was disclosed by Chinese Guo Wengui in an interview with former White House strategist Steve Bannon. According to him, inside information reveals that there are 1.5 million confirmed coronavirus cases in China.
So I got inside information. The truth is 1.5 million people is not only an observation, but it is also confirmed [cases]. And the number of people who have died, as the burned bodies show, [is] more than 50,000.
Guo Wengui
His death toll number is roughly 50 times higher than the official number of 1483 given by the Chinese government. Wengui noted that the number provided by the government regularly was at a constant percentage of 2.1% and didn't change. He questions how the data provided by the Chinese officials could be so constant all through.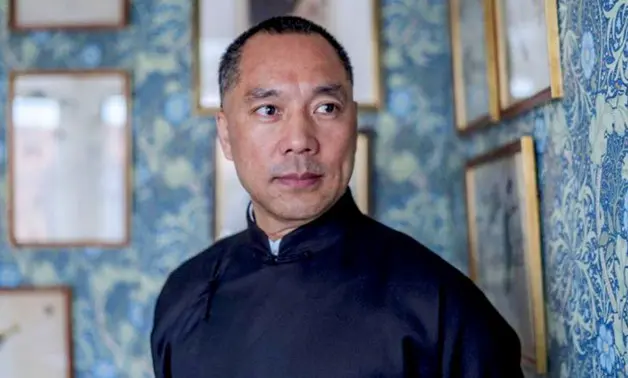 Chinese Billionaire Guo Wengui
He went on to say that there are 49 crematoriums in Wuhan which have been operating 24/7 for the past 20 days. This information was backed by a local crematorium worker identified as Mr Yun who said that he and his co-workers have been working 24 hours a day.
Mr Yun said at his location, 100 bags are required a day. While not all bodies going to the crematoriums are victims of the coronavirus, that still accounts for a small percentage of the new work-rate of cremations.
Almost all staff at each funeral home in Wuhan are fully equipped, and all Wuhan cremation chambers are working 24 hours.
Mr Yun Wengui went on to call out the Chinese government for suppressing the media in giving a clear picture of what is actually happening in the country. An example is of Dr Li Wenliang when he got arrested by the government for blowing the whistle about the Wuhan coronavirus. Officials also tried to suppress news of his death on February 7, 2020.
Dr Li warned his med school classmates in a post to an online chat group on Dec 30. Wuhan health authorities then summoned him in the middle of the night to explain why he told them about coronavirus quarantines in the hospital.
Then police forced him to sign a statement confessing his post was "illegal behavior." Authorities accused him of spreading rumors and "severely disturbing the social order."
While some facts provided by Guo Wengui can be backed by facts from other news sources, his reported death numbers are yet to be verified. The numbers might be exaggerated but worth to note given the Chinese government's efforts to oppress the media from disclosing information to the world.
What Do You Think About This Piece? One Favor Leave a Comments and Share Widely.