Democrats Presidential candidate Joe Biden wins United States of America's Presidential election, reports the CNN.
Biden now becomes the 46th President of the USA.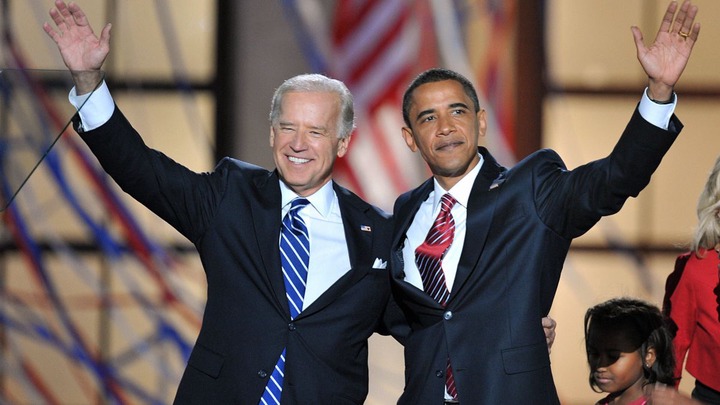 The former Vice President of America floored the incumbent President Donald Trump who has since disputed the result and called for a repeat in the counting exercise.
Trump cited irregularities in the polls though he could substantiate his claims. In a series of tweets, Trump opposed counting of votes cast after polls were closed claiming that it was illegal.
However, it is yet to be established whether that was the case but majority of the votes that had delayed the results were Mailed-In.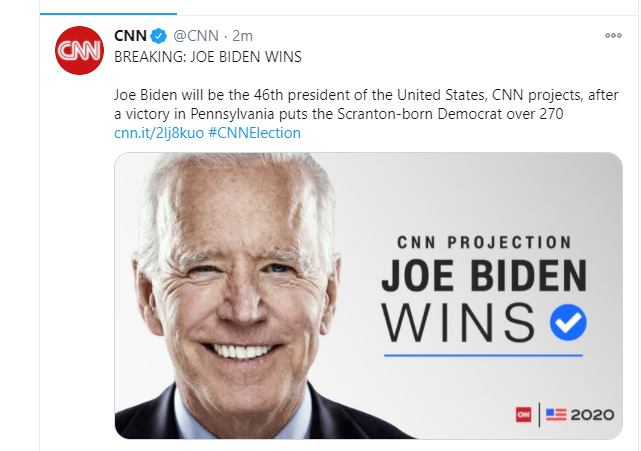 President Trump had warned his supporters against voting by mail and instead urged them to turn up in polling stations to cast their votes.
On the other hand, Biden seemed to be smiling after he encouraged his supporters to keep safe and vote by Mail holding that the ongoing Covid-19 pandemic is a threat to their well-being.
A presidential candidate is declared a winner after garnering 270 electoral college out of 538. Joe Biden wins with 290 while trump getting 214.
Trump's goose was cooked after Biden flipped key states that the incumbent won in 2016 including Arizona, Pennsylvania, Arizona, Wisconsin and Michigan.
Biden will be inaugurated in January 20th, 2021.
What Do You Think About This Piece? One Favor Leave a Comments and Share Widely.