Uganda`s Presidential aspirant Bobi Wine has taken to the limelight to laugh off his political rivals ahead of the 2021 general elections that have been surrounded by deadly protest amidst calls to have President Yoweri Kaguta Museveni step down.
Bobi Wine who has managed to bring huge crowds to a standstill in the country has given Museveni a hard in his move to remain in power since he took the Presidential office in 1986 after a coup that saw the late Ugandan`s dictator, Idi Amin Dada was overthrown.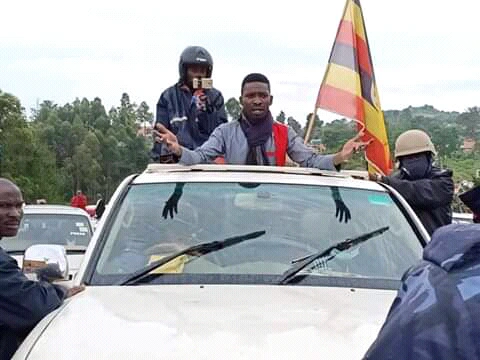 Museveni has maintained his stand that Bobi Wine was just but misleading the youths, alleging that, he is after blinding the youths into rolling out protest, asserting that all the opposition team lack logic.
The musician, now a Presidential aspirant, Bobi Wine has shown his confidence to bring down Museveni should the elections be just and fair, asserting that his huge crowd is an indication that Ugandans are tired of the leadership of Museveni who has been termed as a dictator.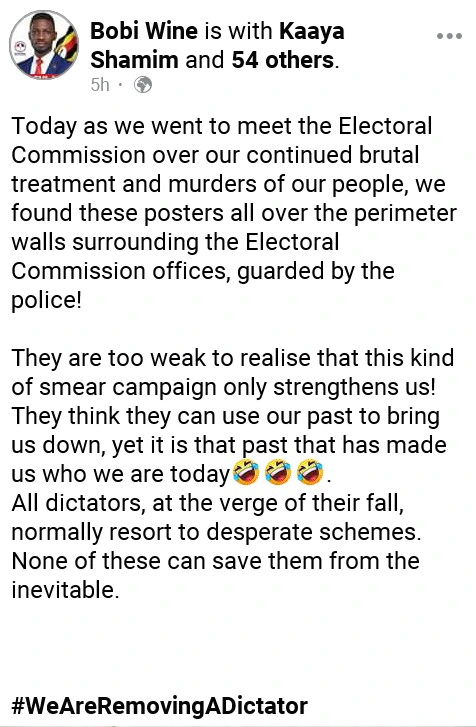 "Today as we went to meet the Electoral Commission over our continued brutal treatment and murders of our people, we found these posters all over the perimeter walls surrounding the Electoral Commission offices, guarded by the police!"
"They are too weak to realize that this kind of smear campaign only strengths us! They think they can use our past to bring us down, yet it is that past that has made us who we are today,"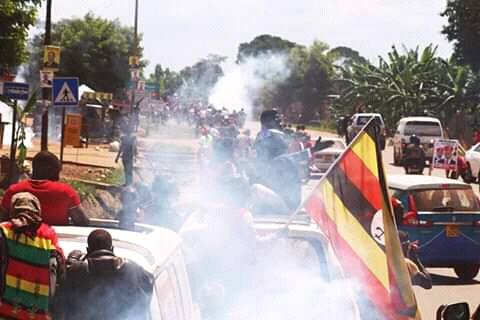 "All dictators, at the verge of their fall, normally resort to desperate schemes. None of these can save them from the inevitable #WeAreRemovingADictator," Bobi Wine took to his social media account.
Bobi Wines' sentiments are a clear indication to Museveni that he is determined to shoot his previous leadership down and usher in a new face of Uganda.