So in today's article of the Kenyan Celebuzz where I tend to post about the most trending celebrities who are currently trending for one reason or another, either from our own country and the whole world at large, we are going to be talking about something that people have been speculating for a while now and that is if Wambui who is the late Safaricom's CEO Bob Collymore is pregnant for the late man's friend Jeff Koinange.
We all know what happened to Bob Collymore right, well if you don't then at least i know you have an idea of Who this humble man was and what caused his death.
Just to give you a quick review, Bob Collymore was the CEO of the Safaricom company who's wife was Wambui now being accused of being pregnant with Jeff Koinanges baby.
Speaking with the daily nation, the late CEOs widow clarified that she just like any other woman would like to move on and that people should stop stalking her life because as it is, her life has been hardened enough already by people asking who her next husband would be.
This was after certain blogs claimed that Jeff Koinange was used to visiting her residence in Runda In the late night hours and even added that she could be pregnant for him. Jeff However came clean and cleared the air saying.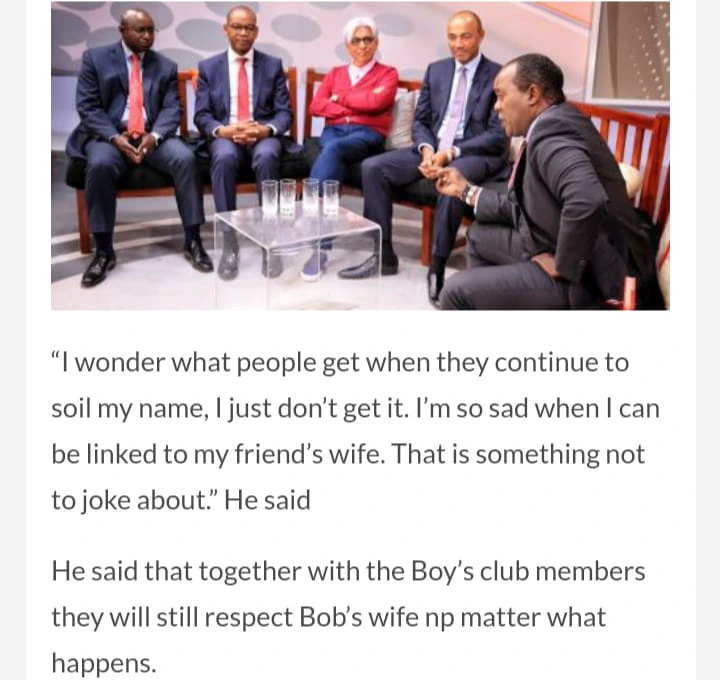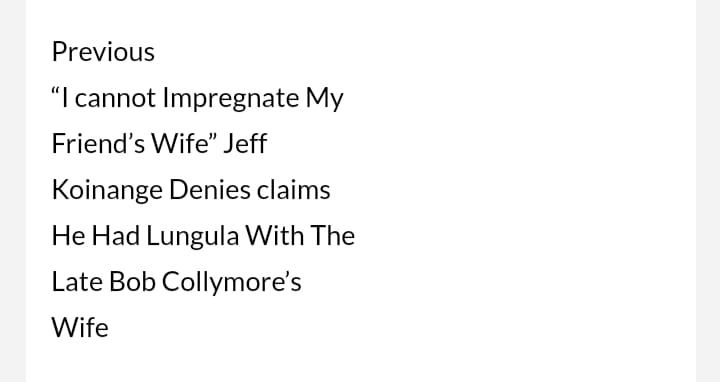 She also admitted that life had to go on despite the death of her husband. So what do you think about this guys, please let me know what your thoughts are on this article in the comments section below.
If you liked this article please make sure you hit the follow button both my Instagram account at the Kenyan Celebuzz and on this article for more of these kinds of articles because with me you'll know, laugh, learn and known about everything there is to know.
Source Kenyan Celebuzz