BBI Constitution Amendment: The push to amend the 2010 Constitution is facing different hurdles as numerous issues are emerging at a time when the two houses are planning to debate and pass the report this week.
In Meru, the residents in a statement read by the members of the clergy on Sunday stated that the Building Bridges Initiative was an ill-timed affair adding that they were not aware of the contents of the report.
"The issues raised by Meru and the NCCK clergy is that; citizens of Meru county do not know the issues raised by the Building Bridges Initiative, and the signatures to pass the BBI were forced through the chiefs. As it is now, the residents of this county are confused on which direction the BBI is taking.." said one of the clergy members.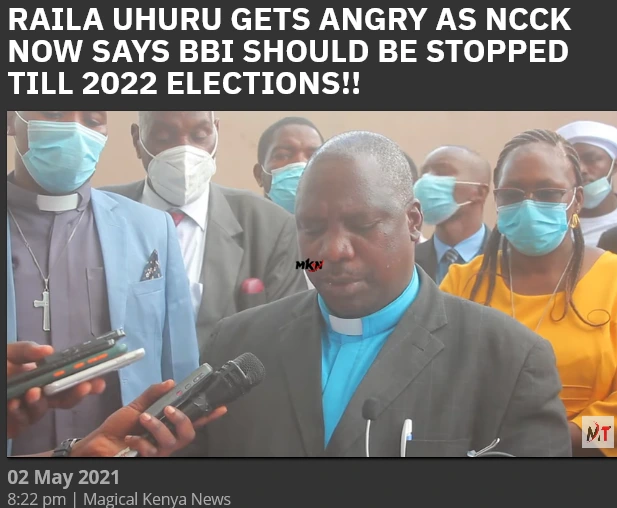 The leaders added that the BBI was not a priority to Meru residents and Kenyans at large, calling on the government to focus on economic recovery of the country and prioritize curbing the spread of Covid-19.
They also weighed on the additional 70 constituencies as proposed by the BBI noting that the mandate should be left with the IEBC as stipulated in the constitution.
What Do You Think About This Piece? One Favor Leave a Comments and Share Widely.