Royal Media employee, Yvonne Okwara is the latest victim in town of cyber bullying. This was after he kicker statement she made on Thursday during a live TV show over COVID-19 recovery case.
On Thursday Kenyans roasted Kenya's COVID-19 patient zero, Brenda, on a number of allegations after the recovery news went viral.
King Kaka Tells OFF 'COVID-19 Survivor', Brenda After Several TV Interviews.
"It was absolutely shameful how we behave on social media, we are trying to bring people down, …..this was proportionally targeted at women, nothing was being said about Brian (another recovery)," Okwara posed before she went further and urged police to arrest the culprits.
Okwara's kicker has landed her in the wrong side with famous Kenyans bloggers, who have ganged up against her, starting with Robert Alai, who claimed Okwara had no brains while saying so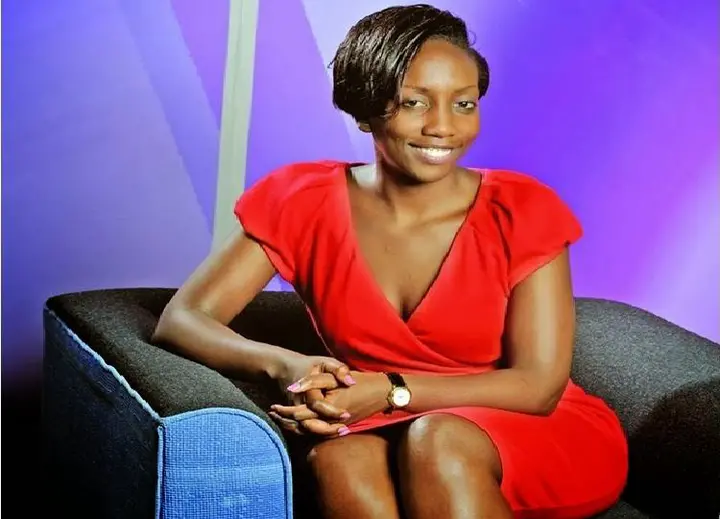 Here some of the bloggers' Kicker.
"Kind of shallow and idiotic take from Okwara. So shallow, you wonder if Corona ate the brain. Nudes of men were online juzi. She suddenly has selective amnesia over that.," Robert Alai said
"I strongly disagree with Yvonne Okwara. Your statement is not objective. It is emotional and stinks to high heavens. Speaking of which where was your voice when your fellow women stripped a MAN (Lonyangapuo) naked and shared his nude photos? This is toxic," Lord Abraham M. Mutai said
"My sister @YvonneOkwara ought to have been objective on this. I wonder if the lady who with a lot of braggadocios posted Prof. @Johnlonyangapuo's nudes was from planet Mass. Men too suffer bullying but no one, even the three men on the gang could have pointed out." said Philip Etale
"I can't agree more Bro Mutai. I totally disagree with her. The statement was more of feminism complex than objective the act being despicable notwithstanding. She should have condemned the sickening act in toto not bcz she is a lady that she was humiliated NOP." said Abu Amne
"Incase you didnt know: Yvonne Okwara Matole. The Citizen TV reporter is married to Andrew Matole. Andrew was initially married to one Alice Manyola Matole sometime back and they have three children, Linda, Faith and Emmanuel," Half Kamba said
I never saw Yvonne Okwara complaining when Governor Lonyangapuo's Nudes were leaked When Sonko's Nudes were dropped when Blaze's Nudes were spread & so many other men. Women in Kenyan have mastered the art of double standards. If you want to rebuke evil, do so without bias! — Added BRAVIN [email protected]
Would you like to get published on this Popular Blog? You can now email Admin any breaking news, your Bio, articles or advertise with us on:
[email protected]
What Do You Think About This Piece? One Favor Leave a Comments and Share Widely.