Betty Kyallo makes a very powerful personal announcement. Betty Kyallo won't let anyone get away with saying anything slick about her – and rightfully so.
TV personality Betty Kyalo has opened up about her life struggles and the hardship she continuously faces from her role as a celebrity.
Betty, who has previously won the Social Media Awards (SOMA) for the Media Personality of the Year thrilled fans on social media when she ditched her notoriously private life to make a powerful announcement on Instagram live with her producer, Serah Mwangi and it turns out that she has been keeping her struggle with being looked up to as a role model in the public eye.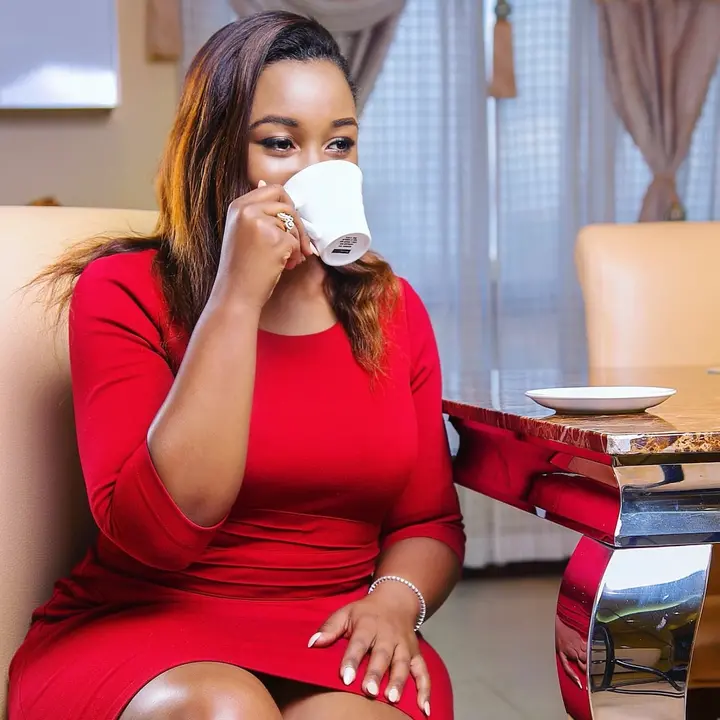 In a viral video, Betty ranted to her critics saying:
"Many times people want to bring you down,whoever watching this right now, i came from work, did my show. F*** everybody out there who thinks that betty is not good enough," she said.
The K24 presenter made sure to end her statement with grace and a little sting.
"I don't care because I do my best and work so hard, I am a mum, not yet a wife but hopefully soon. I'm also a businesswoman so for anybody who's going to hate on this video and say Betty Kyallo spotted drunk f** you!"
Below are some of her fans reactions;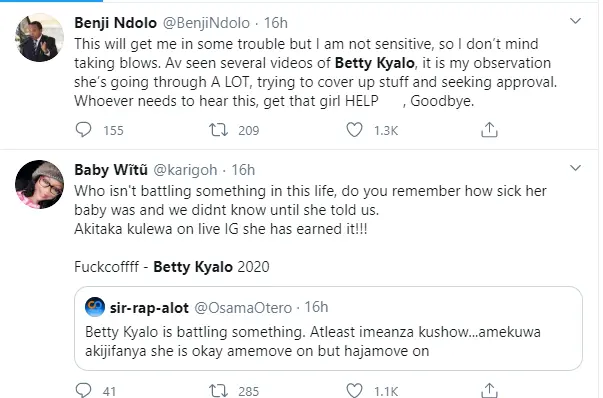 Bettys' post has also prompted others to share their own pain:
There is nothing bad with letting out what's killing you from inside like Betty Kyalo did wrote Tata wa harrier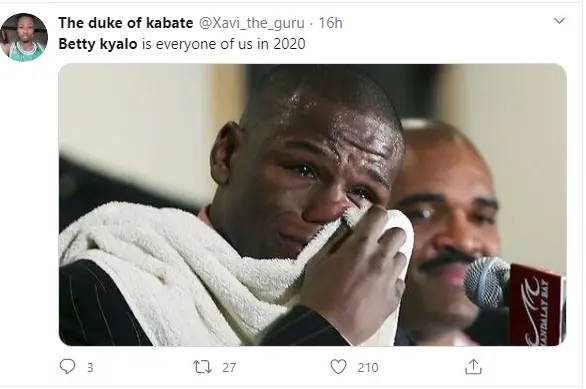 For many Kenyans, and her fan especially, their opinion is that Betty's in a rare position of influence, which is why it is so important that she has used her power to give a voice to what can be a silent killer.
Could betty be going through depression? Let get Your view on comment session.
Would you like to get published on this Popular Blog? You can now email Admin any breaking news, your Bio, articles or advertise with us on:
[email protected]
What Do You Think About This Piece? One Favor Leave a Comments and Share Widely.