Most churches in Kenya today have defied the government's order to avoid social gatherings.
Services went on as normal in most parts of the country. One church in Mombasa owned by Pastor Lai who happened to be at State House on Saturday during the prayers had his JCC church opened.
Renowned blogger Abraham Mutai took to his Facebook page to condemn the action.
"The his JCC in Mombasa. The owner of this business premise is Pastor Lai who was praying yesterday at statehouse during #NationPrayerDay only to have his members attend his church today defying government directives. Foolishness in religion will be our downfall #CoronavirusPandemic"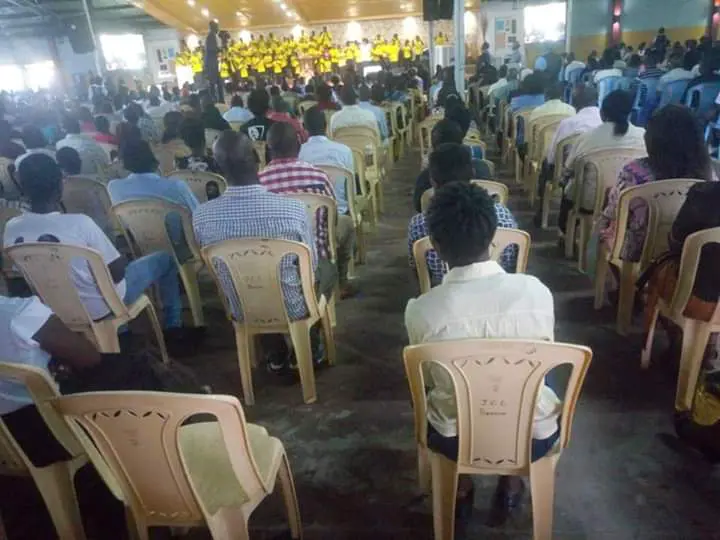 To fight this deadly virus, Kenyans need to heed to directives from the WHO and the government, otherwise, we will end up perishing due to negligence.
Italy, which is a first-world country lost more than 700 lives on 21st march. You can imagine how the situation would be here in Kenya if the virus continues spreading.
Let us pray in our houses and follow all directives to the latter.
Would you like to get published on this Popular Blog? You can now email Admin any breaking news, your Bio, articles or advertise with us on:
[email protected]
What Do You Think About This Piece? One Favor Leave a Comments and Share Widely.