Boniface Mwangi has made a name for himself whether knowing or unknowingly standing up for the injustice done by everyone and anyone in power, be it politicians, business people and/or policemen and women who stand in front of the law.
Boniface Mwangi who follows the Kenyan Constitution to the letter isn't amused at all like most Kenyans are currently to the way our Kenyan police treats their fellow citizen by clobbering them for their amusement.
Since yesterday's curfew, Kenyan police and their brutality have been the talk in the country and rightfully so, Kenyans are sick and tired of their brutality and they are expressing their disgust on social media.
"Kenya Police have always been brutal. Most police officers use violence instead of reason in any given situation, it's how they're trained." Boniface Mwangi tweeted.
Boniface Mwangi took social media to share evidence of how cruel the police can be through the photos that he took himself back in the day.
"I have witnessed and photographed police officers unleash dogs on citizens to amuse themselves." Boniface Mwangi's tweet read in part.
"The Kenya Police Force was formed to brutalize and kill "natives" by the colonial government and that attitude hasn't changed. The police see citizens as their enemy."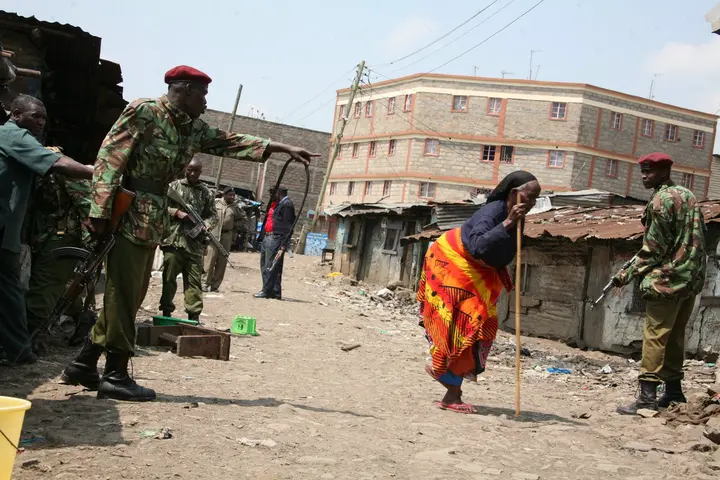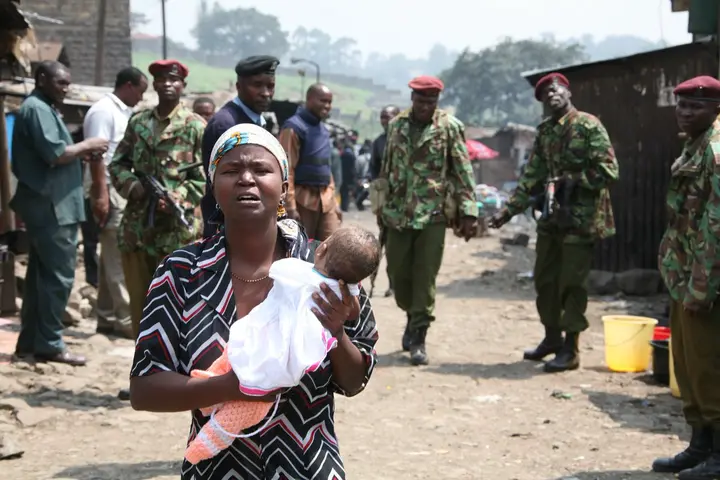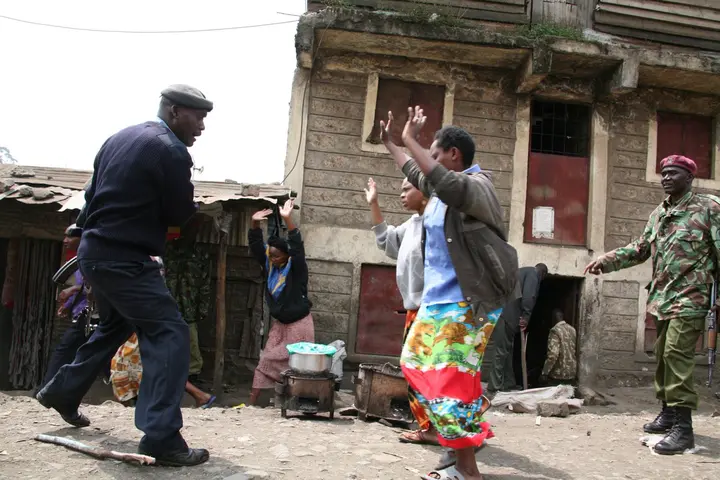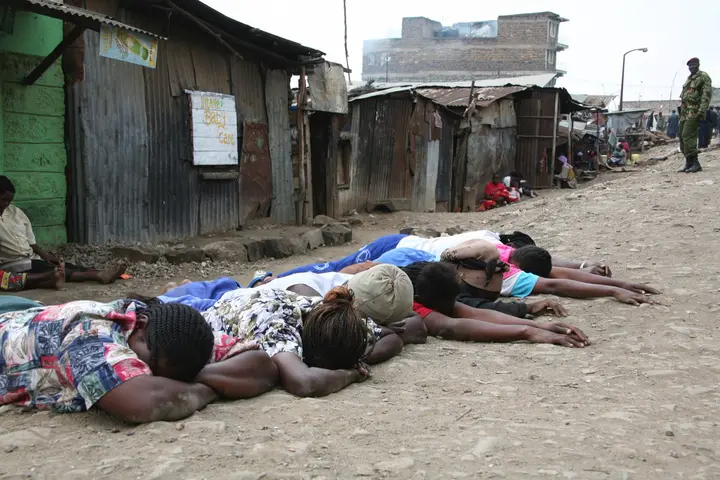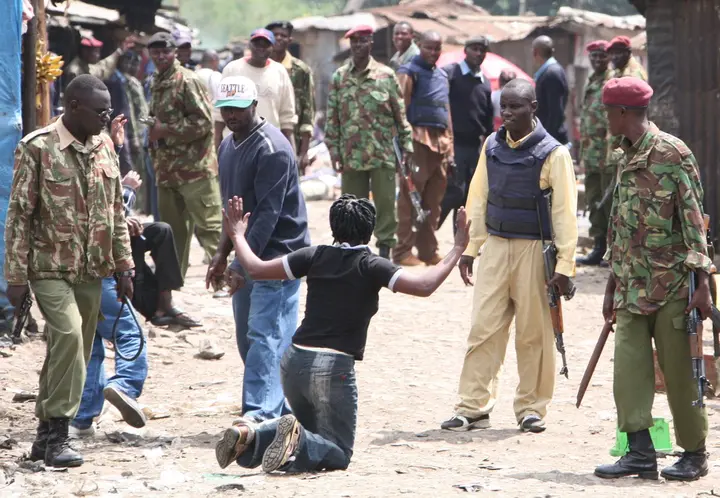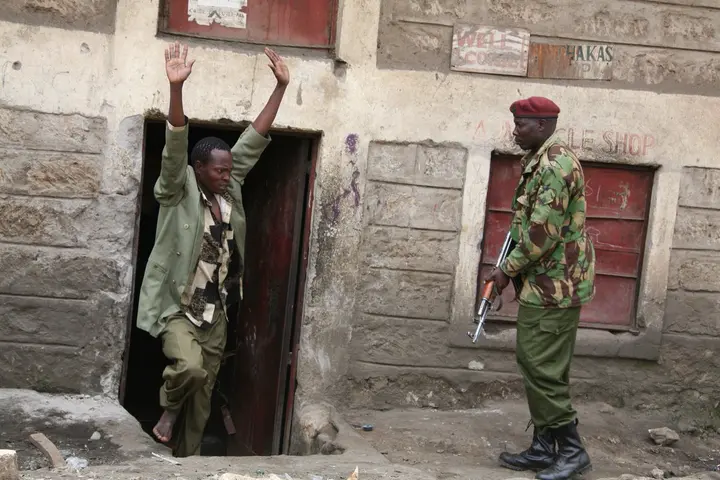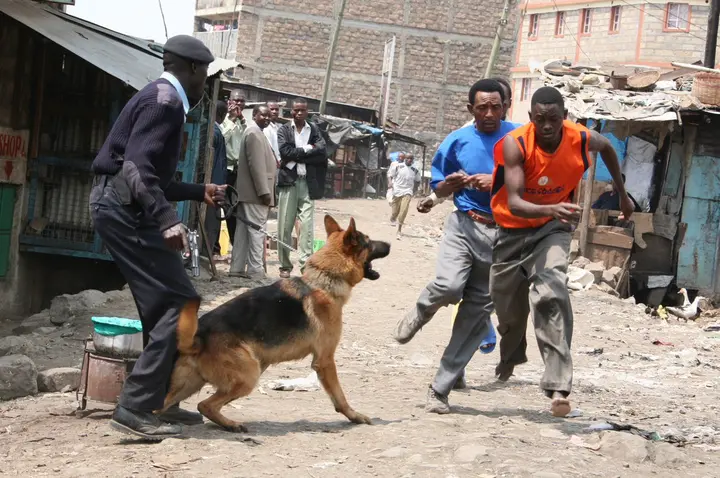 What Do You Think About This Piece? One Favor Leave a Comments and Share Widely.